The boldest and the brightest stars of San Miguel Properties, Inc. came out to shine at the 2016 SMPI Star Awards last April 8.
The annual recognition night gathered SMPI's employees, sellers, and executives for one night of partying at the Makati Diamond Residences, one of the many projects of San Miguel Properties. Its luxurious setting was the perfect backdrop for the evening's theme, Betting It All in 2016.
Amidst bright lights and festive decorations, the men and women of SMPI were transported to Las Vegas, the Entertainment Capital of the World, where the production numbers certainly did not disappoint.

Broadway-inspired performance by SMPI's sellers and employees.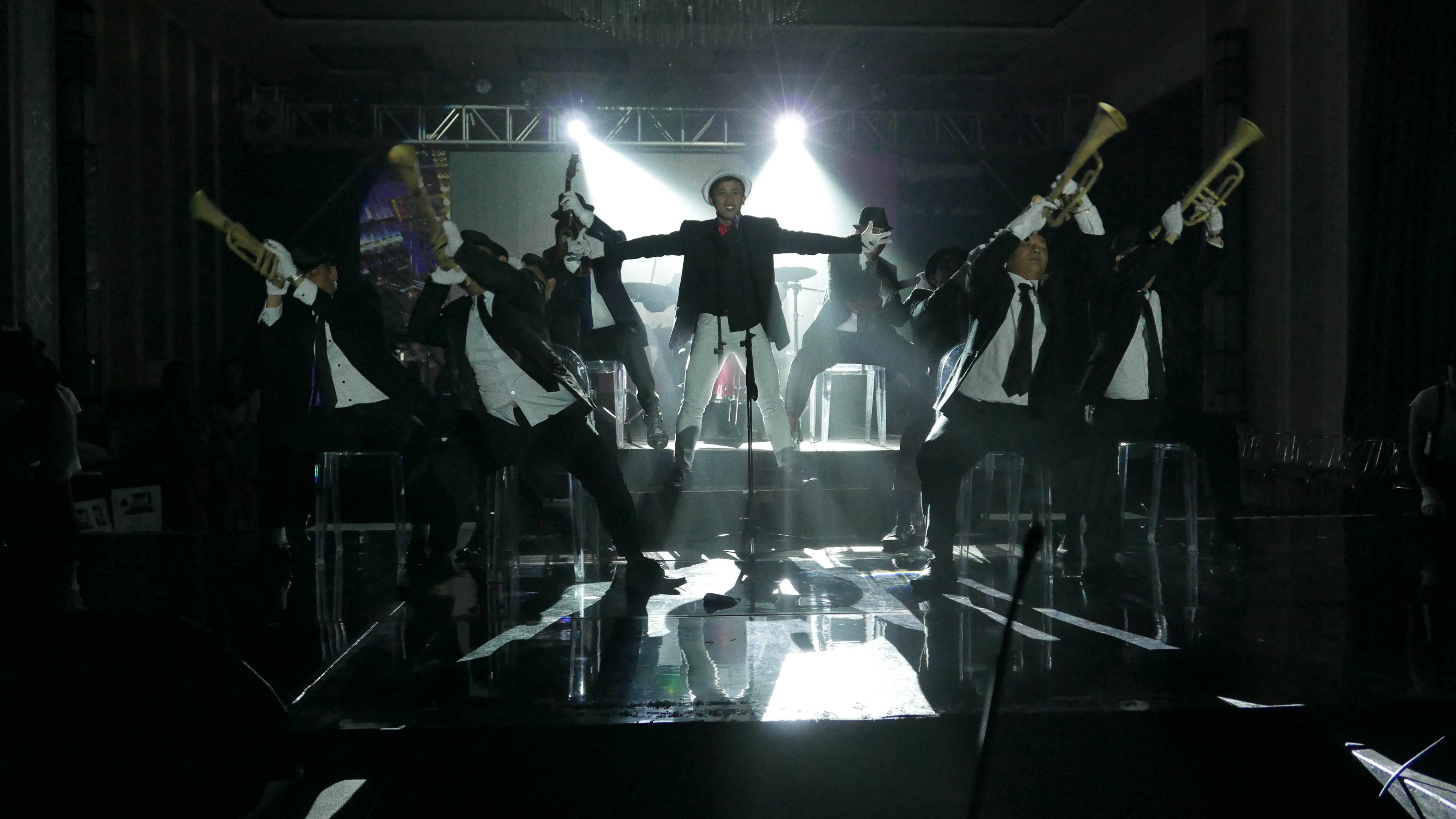 SMPI's Interdepartmental Competition Champion composed of employees from LAMS, BDU and OGM.
The evening opened with a Broadway-inspired performance by SMPI sellers and employees. Taking the entertainment to the next level was the 2016 SMPI Interdepartmental Competition. Four groups - the Sales, Marketing and Leasing Departments; the Legal and Asset Management Services; Office of the General Manager and Business Development Unit; and the Finance Department and Accounts Management Group - participated in a dance showdown against each other. In the end, it was the Legal and Asset Management Services group that took home the P15,000 prize and the title of SMPI Interdepartmental Competition Champion.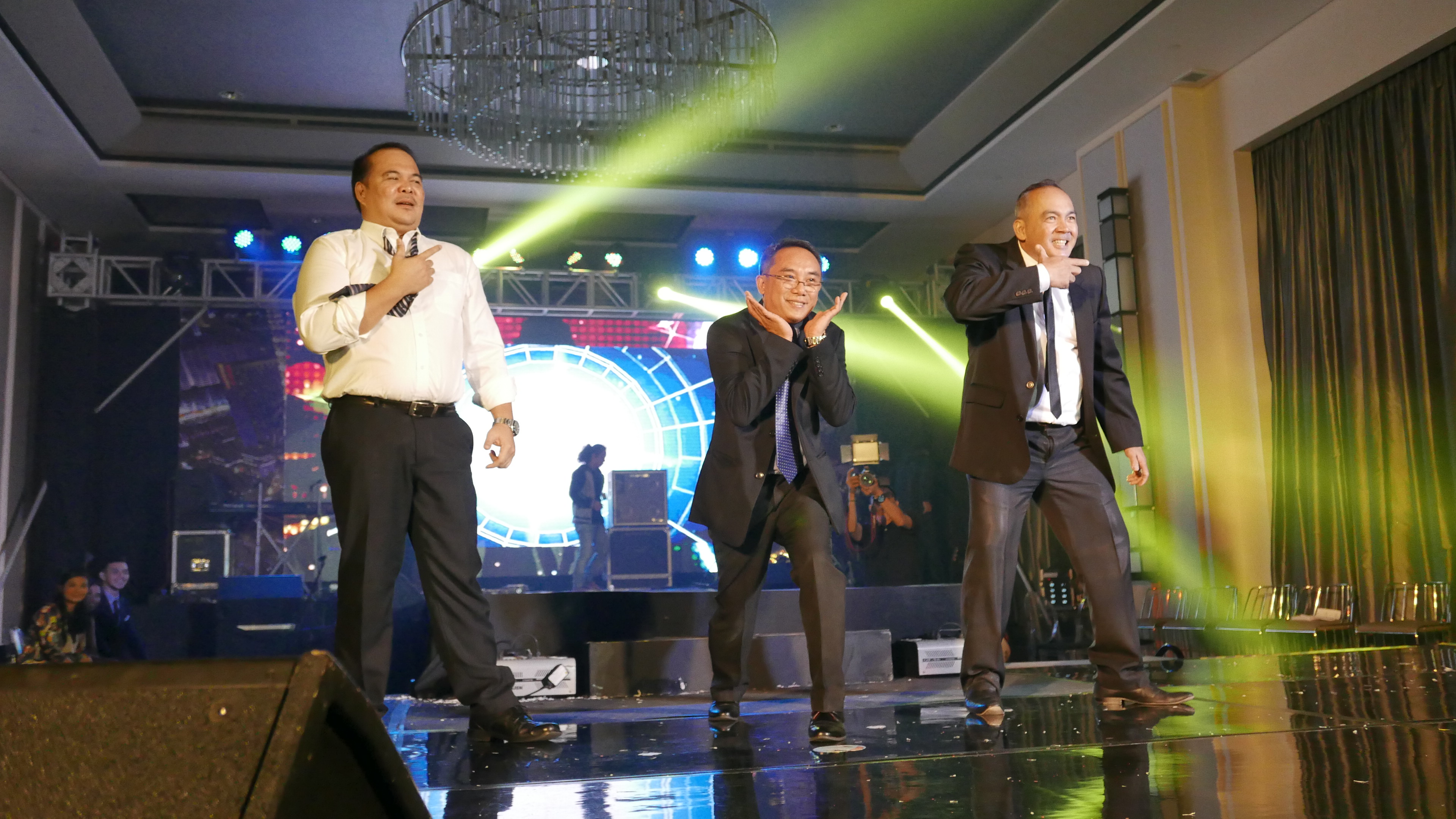 Not to be outdone, SMPI's own boyband, the Kanto Boys, composed of Atty. Bien Alde of Legal and Asset Management Services, Technical Team Head Arch. Abet Ventura, and Accounts Management Group Head Jenzell Libunao, performed to shrieks and screams as they danced to and sang songs from boybands across the decades, including the Backstreet Boys, Taiwanese pop sensation F4, and the country's very own Rocksteddy and VST and Company.
But more than the entertainment, the 2016 Star Awards also brought in glitz and glamor as the best of SMPI?s sellers and employees were recognized for their exemplary work all throughout 2015. Sales Reservation and Sales Booking Champions, as well as SMPI?s Service Awardees, basked in the limelight as they received their awards from SMPI Mancom members Karen Ramos, Cecile Ang, Atty. Karen Cas-Caballa, Ma. Alma Geronimo and Jenzell Libunao.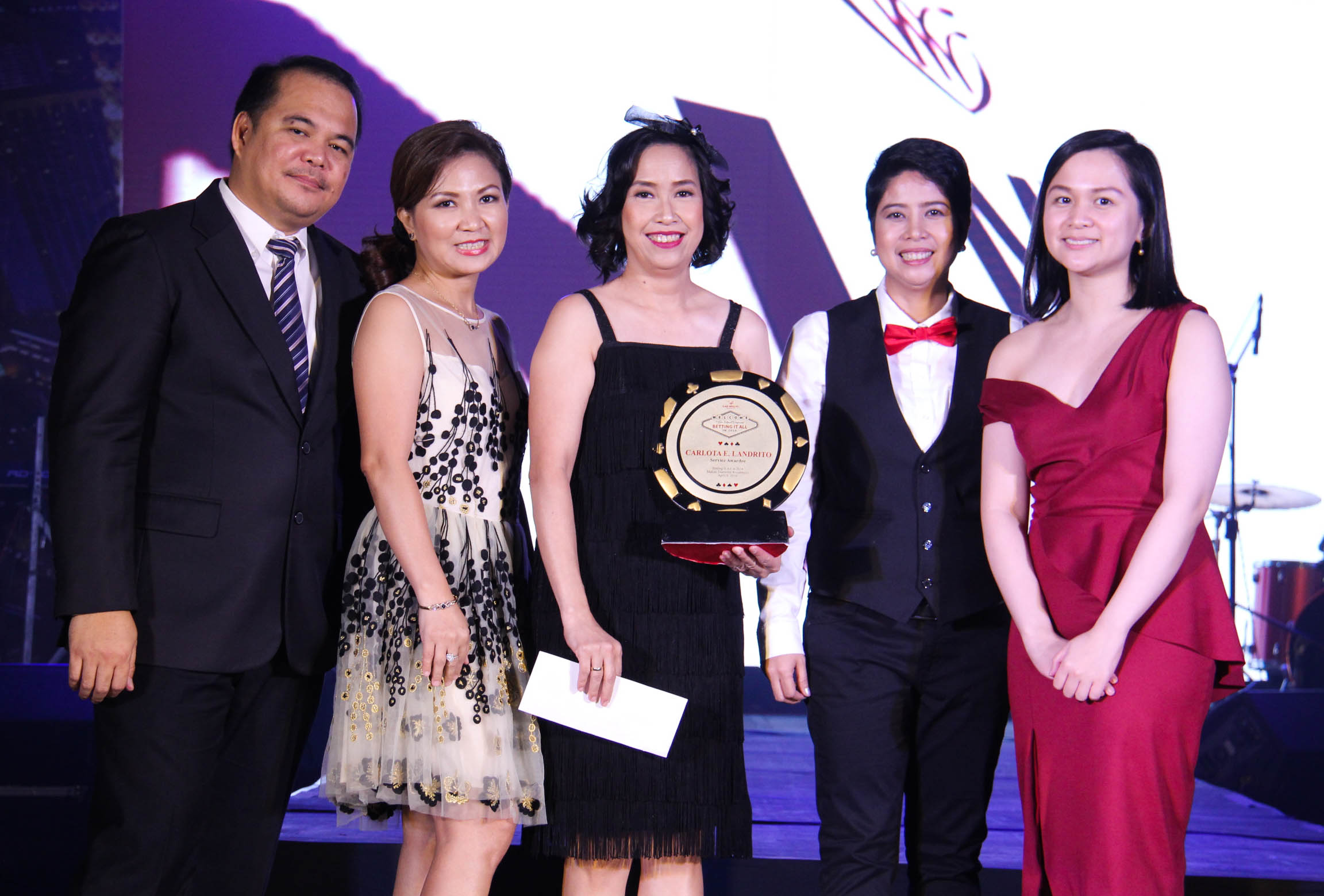 SMPI's MANCOM giving recognition to Carlota Landrito for her 24 years of service.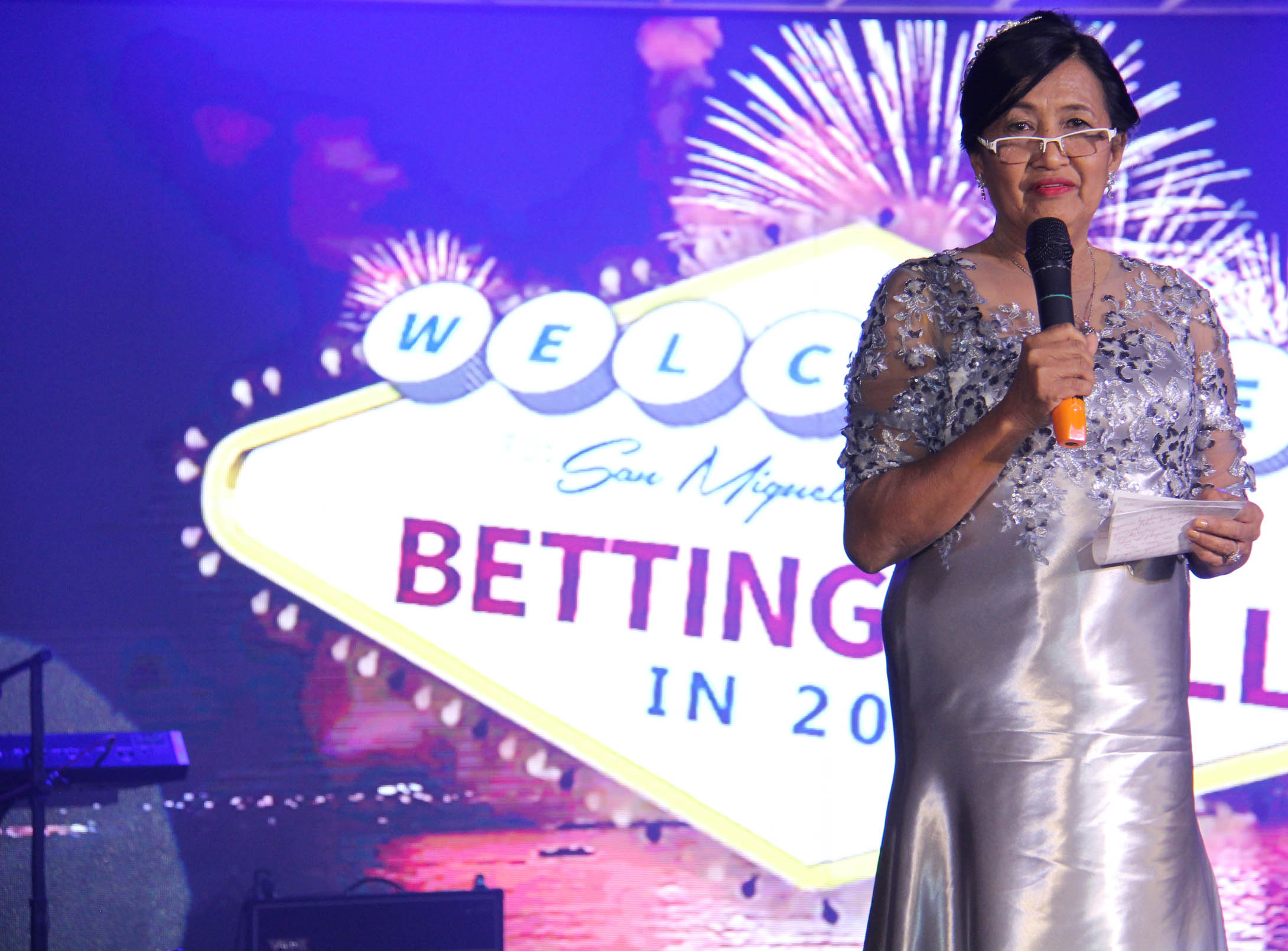 Top Performing Team Leader Elena Andrada as she delivers her speech.
Special attention was given to Top Performing Team Leader Awardee Elena Andrada and Service Awardee Carlota Landrito, who gave inspiring speeches. Andrada is a consistent top-performing team leader, having won the award for five straight years, while Landrito was recognized for having served 24 years out of SMPI's 25 years of existence.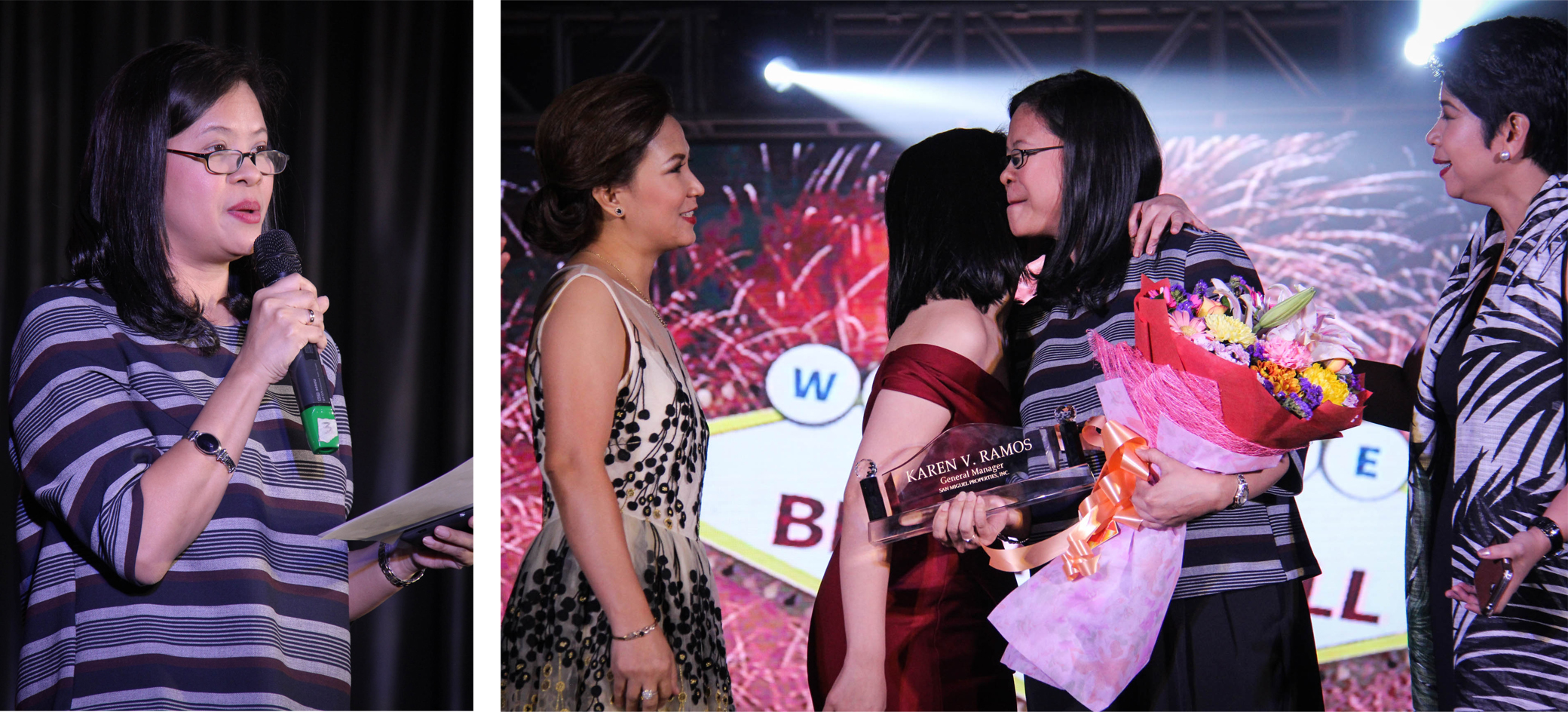 SMPI?s Mancom; Atty. KAREN CAS-CABALLA and Ms. ALMA C. GERONIMO with Ms. CECILE L. ANG congratulates SMPI's new General Manager, Ms. KAREN V. RAMOS.
The evening continued to surprise and delight as Ms. Karen V. Ramos was officially introduced as SMPI's newest General Manager. Promising to continue taking SMPI to greater heights, Ramos also showed how SMPI was betting it all in 2016. The audience in attendance were treated to a video presentation that teased the company's newest ventures for 2016 - a Township Project in Region VI, Residential Developments in Cabuyao, Laguna and General Trias, Cavite, an Industrial Ecozone in Region III and dormitories in the high density areas of Makati and Manila. Sellers and employees received the news with excitement and anticipation.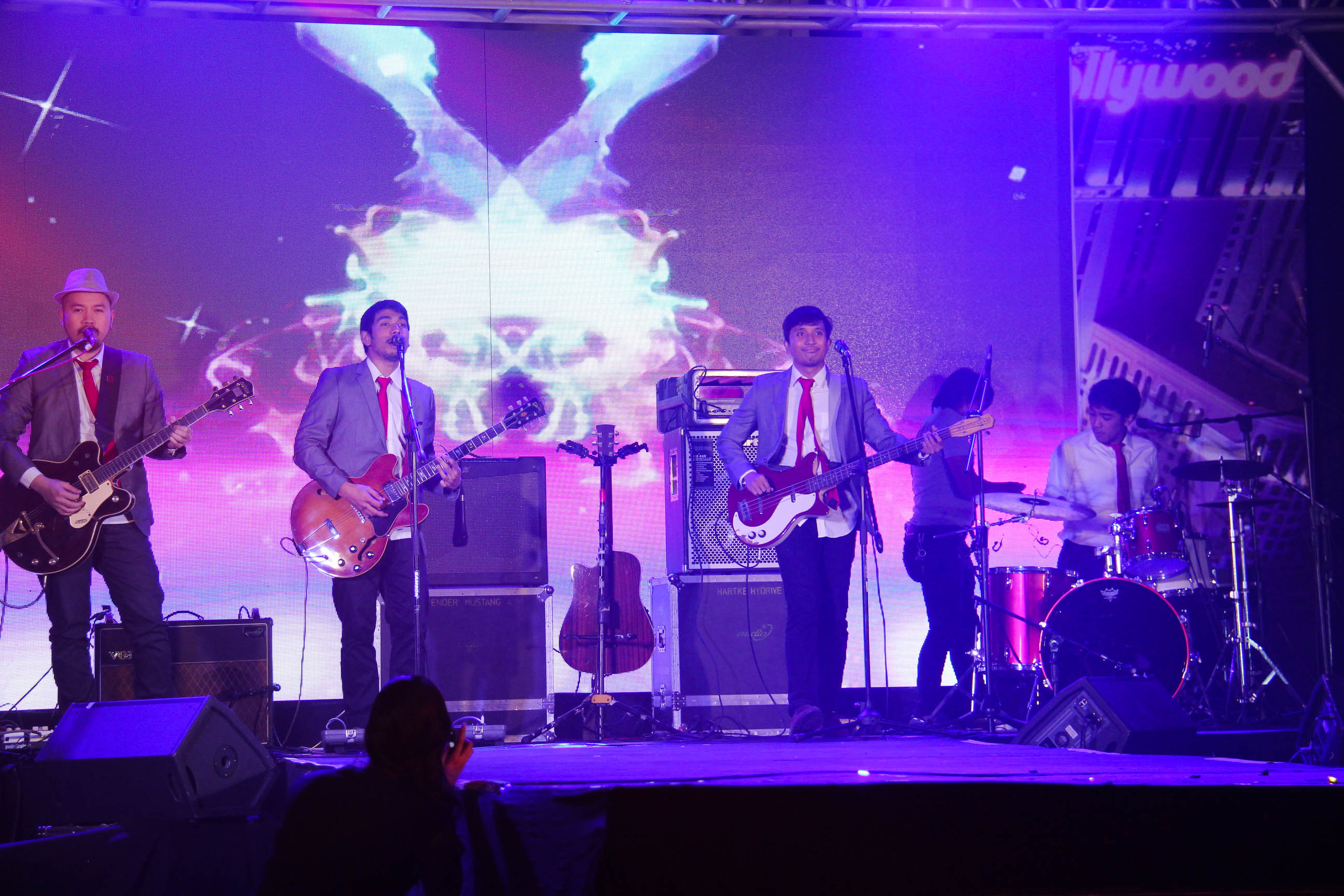 The Bloomfields
Capping off a night of entertainment, glitz and awards was a special performance from retro rockers The Bloomfields. They had everyone dancing and grooving as they rocked out to favorites from the 1960s up to the present.

Mr. JENZELL LIBUNAO (Accounts Management Group Head), Ms. CECILE L. ANG, Atty. KAREN CAS-CABALLA (Legal and Asset Management Services Head) and Ms. ALMA C. GERONIMO (Finance Head)
Congratulations to all winners at the 2016 SMPI Star Awards! With new projects and new ventures, here's to betting it all in 2016!